Giving
TO GIVE TO St. James UMC Atlanta
There are many ways to contribute to St. James UMC. One way is by your tithes and offerings. Online via our safe and secure giving portal, you may set up a recurring draft or make a one-time gift. You may give through your bank's online billing service, by cash or check. We also accept stock/security gifts. And for larger legacy gifts and memorials, we have a St. James Endowment.
Each year, we also encourage people to fill out a pledge card to provide an estimate of their giving to the church in the upcoming year. Pledges help us plan our budget and how we can best serve the ministry of Jesus Christ.
If you have questions or would like help setting up your giving to St. James UMC, please email our Business Administrator, Shannan Wassel.
---
Pledge to St. James UMC Atlanta
St. James UMC Atlanta is excited to embark on our 2022 stewardship campaign. We become disciples through our prayers, presence, gifts, service, and witness. An important part of our stewardship campaign will focus on our annual pledge drive.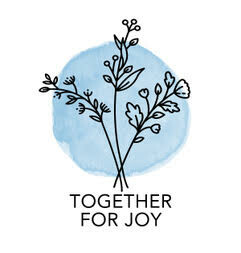 Let the floods clap their hands; let the hills sing together for joy." + Psalm 98:8
"Together." We used to think we knew just what that word meant, didn't we? We never used to wonder, most of us, how the definition might be stretched, how important togetherness might become, or how clever we'd need to become to make it happen.
But these past two years have changed and challenged things, including, at times, our understanding of being together. Amid a sea of confusion, fear, and discord, we suddenly became desperate for joy, precisely when it became impossible to get together for joy in most of the ways we knew (Sunday School, parties, choir rehearsal, Sunday morning worship, Wednesday Night Supper). Getting together for joy seemed as impossible as hills signing and the waters clapping.
We are thankful for the ways we learned to be together through technology and outdoor gatherings in the worst of the pandemic. And now that the world is opening back up again, it's safe to say that we may never appreciate the gift of an in-person church more than we do now: the beauty of worship, the power of music, the sweetness of sacraments, the dignity of service — always together for joy in communion with God, whose love covers every distance and heals every heart.
This summer, our Church Council met to dream about our future. They set three goals:
Increase our small group opportunities (including Sunday School).

Be an activity hub for the community.

Build stronger connections with our preschool families.
We also discussed improving our technology and communications to help us reach these goals. We believe these dreams are possible. It will mean increasing our resources and starts with each of us committing to give to support the mission of St. James to "translate belief into action." Please prayerfully consider your commitment for the coming year.
You may complete a pledge card by clicking the button below.
Together we can joyfully participate in God's mission through St. James.
Peace, Max O. Vincent