________________________________________________________________________________________________________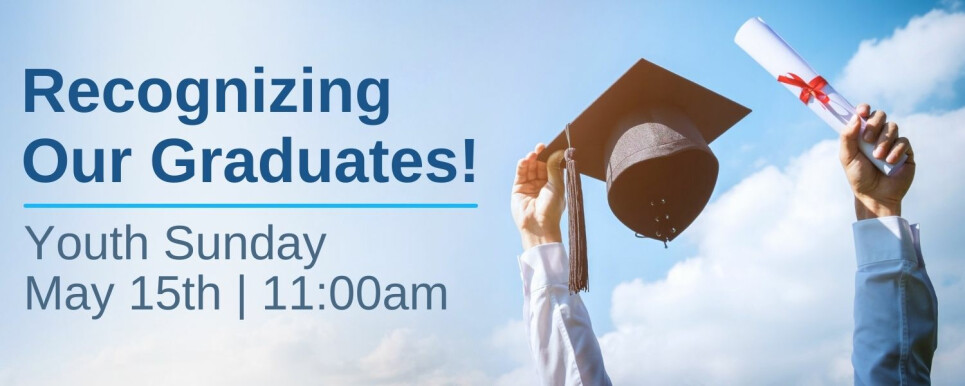 On Sunday, May 15th, join us as the youth of St. James Atlanta lead us in worship from music to prayers to the sermon! We will also be recognizing all of our graduates at St. James! If you have or plan to graduate at the end of this school year, please let us know by filling out this form
We need all graduates registered on the form by Sunday May 8th in order to be recognized in service on May 15.
---
Please join me in praying for our students as they are in the home stretch of the semester, and if you would like more information on getting involved with the youth ministry, please reach out to
.
---
To stay up to date on the latest Student Ministry news, email us to receive the weekly rundown email!